Pioneers & Changemakers
Meet change makers every Wednesday!
Pioneers & Changemakers is be Waste Wise's weekly interview series through which changemakers and pioneers in the fields of waste, circular economy, sustainability and sanitation will provide you access to the latest thinking, their sheer wealth of experience and inspiration.
Our interviewees are creating and fostering change at different stages and scales to serve people and our planet. This model of conversations ensures simple & accessible information on a regular basis.
If you have questions, comments or suggestions on whom we should interview next, please write to us at connect@wastewise.be.
If you'd like to interact with the Pioneers and Change Makers, use the chat box during the live session.
Change and leadership can arise from any person from every part of the society

~ be Waste Wise's motto
UPCOMING EVENTS
Register to participate
ROBERT EGGER
Robert Egger is a 30 year veteran of social enterprise and empowerment, having founded the D.C. Central Kitchen. Campus Kitchens and the L.A. Kitchen.
Jan 17th, 2018, 14:30 UTC/GMT
The recorded video of this interview will be available soon
ADAM READ
A waste obsessive ever since the late 1970s, with a PhD in waste policy and 20 plus years of local authority delivery & consultancy, Adam Read is committed to a zero waste & high diversion future both in the UK and wider afield
Jan 24th, 2018, 14:30 UTC/GMT
JAMES GREYSON
James Greyson is the head of BlindSpot Think Tank and designer of the circular economics needed to quickly deploy circular economy worldwide.
Jan 31st, 2018, 14:30 UTC/GMT
MAXINE PERELLA
Maxine is an environmental journalist and commentator working in the field of corporate sustainability, circular economy and resource efficiency.
Feb 7th, 2018, 14:30 UTC/GMT
RENAN POVEDA
Renan Poveda has been responsible for various environmental portfolios at the World Bank since 2000. He has been the senior environmental specialist for the Latin American region, and since 2014, he has been in charge of the World Bank's environmental agenda in Mexico.
Feb 14th, 2018, 14:30 UTC/GMT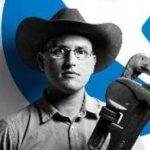 KYLE WIENS
Kyle Wiens is a right to repair activist, fixing the world's gizmos one at a time. He is the CEO of iFixit + Dozuki.Morrison.
Feb 21st, 2018, 16:00 UTC/GMT
ZOE MORRISON
Zoe Morrison an eco-friendly money saving blogger who is currently writing a book and developing a course about how to be eco-friendly and save money in the kitchen.
Feb 28th, 2018, 14:00 UTC/GMT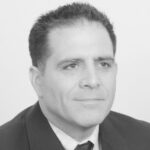 CHRIS OESTEREICH
Chris Oestereich runs a zero waste consulting firm, Linear to Circular, he's a lecturer & the Director of Publications at Thammasat University's School of Global Studies, and the founder of the Wicked Problems Collaborative.
Mar 7th, 2018, 14:30 UTC/GMT
CLARE MIFLIN
Clare Miflin is is a registered architect with over 18 years of experience, with a deep understanding of environmentally sound building practices, techniques, codes and standards. 
Mar 14th, 2018, 14:30 UTC/GMT
SANJAY GUPTA
Sanjay Gupta is a water, sanitation and waste management expert, who has 15 years of experience in waste with focus on recycling value chains and integration of informal recycling sector in Azerbaijan, Egypt, Ukraine, Kyrgyzstan, India, Vietnam, Sri Lanka and Bhutan
Mar 21st, 2018, 14:30 UTC/GMT
SARAH CURRIE-HALPERN
Sarah Currie-Halpern is the Co-Founder and Partner in Think Zero LLC. Previously she ran Solid Waste and Zero Waste Programs for the Mayor's Office of NYC, where she helped develop the Zero Waste section of OneNYC and the Waste section of the recent 80×50 plan. 
Apr 11th, 2018, 14:30 UTC/GMT