No Comments
Craig Dsouza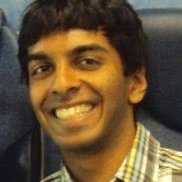 Craig Dsouza is a Research Associate working on water issues in the developing world. He currently works with the Forum for Policy Dialogue on Water Conflicts in India on themes such as the Right to Water and Sanitation, and Industrial-Agricultural water allocations. As a graduate from the University of Delaware, his research focused on waste management in India and its implications for the quality of groundwater and surface water bodies. Craig maintains a keen interest in waste management and the handling of pollutants as issues that strongly shape the local environment and people's well-being.
Upcoming Events
Apr
12
Fri
2019
2:00 pm
Optimizing Food Rescue Programs:...
Optimizing Food Rescue Programs:...
Apr 12 @ 2:00 pm – 3:00 pm
Register to join the webinar and click on the link you receive in your email. Expanding food recovery programs is a critical action in a community's overall strategy to reduce wasted food, but some efforts[...]
Read More