The 2015 Global Dialogue on Waste
is a series of panel discussions and interviews which will be broadcast live on every Wednesday from August to December, 2015
WATCH LIVE
Panel on
CULTURE, CONSUMPTION AND WASTE MANAGEMENT
will start at
3 PM GMT on
2nd September, 2015
LIVE CHAT
PANELISTS
Host, Sustainability News & Entertainment Radio Show
Policy Officer, Zero Waste Europe
MODERATOR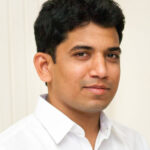 Co-Founder and Curator, be Waste Wise
UPCOMING PANELS
Sep
2
Wed
2015
Culture, Consumption and Waste Management
Sep 2 @ 3:00 pm – 3:45 pm
This panel will be broadcast live on www.wastewise.be homepage. It will also be recorded and available for viewing after the event.
To interact live or ask questions, use Twitter hashtag #wastewise
Panel starts at
3 PM GMT
on 2nd September, 2015
This 45 minute online panel will discuss the relationship between culture, consumption and waste management, and how to change culture of consumption towards waste prevention.
The panel will start with general introductions and take questions from audience through our live chat window on the homepage and through tweets sent with #wastewise or to @bewastewise.
PANELISTS:
Host, Sustainability News & Entertainment Radio Show
Policy Officer, Zero Waste Europe
This panel will be moderated by Ranjith Annepu, Co-founder of be Waste Wise.
PREVIOUS PANELS
Reducing Hunger & Food Waste
-
Watch Robert Lee (Rescuing Leftover Cuisine) and Hanna Morris (Food Shift) discuss reducing hunger & food waste as part of the 2015 Global Dialogue on WasteRead More
TOPICS COVERED UNDER 2015 GLOBAL DIALOGUE ON WASTE
Logistics of donating leftovers to reduce hunger and food waste
Source segregation or commingled recycling?
Solid waste management in Humanitarian Response
Refuse Derived Fuel (RDF) and its export
Opportunities for entrepreneurs
Can we recycle everything?
Culture, consumption and waste management
Preventing waste through education and community engagement
Formalizing the third sector: Informal waste recycling
Questions to be asked before accepting new waste plans
Mobile applications for better waste management
New waste treatment technologies
City-wide composting programs
Ways to improve recycling rates
Careers in waste management
Role of social media in waste management
The Clean India campaign: Swachch Bharat
Protecting public health and ecosystems in islands through waste management
Ocean plastic pollution
PARTNERS